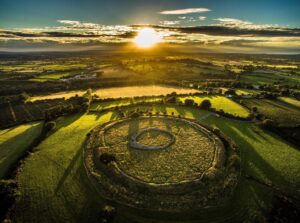 Tullow Sustainable Energy Community is calling on all householders in Tullow.
Tullow Sustainable Energy Community is asking all householders in Tullow town for their assistance to complete a simple survey about their energy use. Tullow SECN is developing a plan to use renewable energy and reduce energy use through energy efficiency projects. It is also hoped to reduce household energy bills by as much as 20%.
To make that happen we need the assistance of least 300 householders to complete a simple 10 question survey about your home, the types of fuel you use to heat your home and some contact details. Every household from Tullow that completes the survey is entered into a draw and ten lucky winners will win a free Building Energy Rating assessment (a BER certificate is valued at €150) and a €25 voucher to spend in a Tullow shop. Simply follow the link below to the survey, answer 10 easy questions and complete the survey in 2 minutes.