The 88th National Ploughing Championships will be held on a superb, centrally located site in Co Carlow from September 17th to 19th, 2019 in Ballintraine, Fenagh, Co. Carlow.
Click here to find answers to all your questions regarding the Ploughing Championships.
Click here for the latest news about the Ploughing Championships.
Click here for routes, traffic plan and car parking.
Click here for the An Garda Siochana traffic plan.
Click here for a site map of the Ploughing 2019.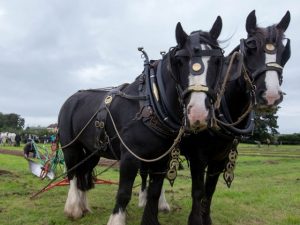 Message from the Organisers
Read the traffic plan and know the route you are travelling.
Bring drinks and snacks especially if you are travelling with children.
'FBD: Keeping You Safe' child safety wristbands will be available at every entrance to the event and within the event grounds.
If you have a vehicle pass make sure it is clearly displayed on the front windscreen of your vehicle as vehicles not displaying passes clearly may be directed into outer car parks.
The NPA provide an un-serviced Campervan / Caravan parking site for the event, accessible from Mon 16th – Thurs 19th Sept. 2019. This site is for Campervan / Caravan parking only – pitching of Tents not permitted. Online Campervan Registration for the event is available on www.npa.ie
Its Autumn, its outdoor, its Ireland – dress for Irish weather. Wear good footwear suitable for rough terrain.
Follow An Garda Siochana directional signage to venue – do not use GPS.
Note the colour of the over-head flying blimp and the number/colour /animal sign in your car park on entrance in order to find it easily on exit.